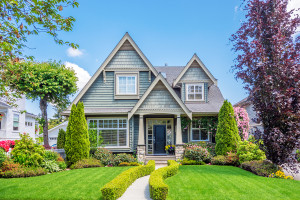 With more than 15 years of experience, Andy Edwards owns and operates Southern Exposure Landscape and Maintenance. Andy is a graduate of NC State's Turf Grass Management and Agri-Business School. He worked in Raleigh NC and the surrounding area for 3 years on large design and install projects. He has also worked on Arnold Palmer golf courses, as well as many others in North and South Carolina.
Although landscaping design and installation is his passion, Andy also loves doing all lawn care maintenance work from grass cutting, tree and bush pruning, leaf blowing, mulching and more. No matter what your lawn care needs are Southern Exposure Landscape and Maintenance is here to help!
Andy also has an NC Pesticide License. He is certified and able to diagnose plant and tree diseases and then treat them and nurse them back to health. If you'd like to meet with him or schedule a free estimate to get started on your next landscaping project, be sure to contact us!
We offer Forest City NC lawn care for anyone in the surrounding area! We also design Lake Lure landscaping, take care of commercial and residential properties and neighborhoods year-round and more. Call now to find out more details.